Laffly V15T
General Historical Information
Place of origin
France
Manufacturer
Laffly
La Licorne
Produced In
1940
Category
Artillery tractor
Speed
58 km/h
Armour
none
General Ingame Information
Used by
France
Crew in‑game
4
Historical Picture

The Laffly V15T was a French light 4WD artillery tractor used during World War II. It was used to tow the 25 mm SA anti-tank guns. A personnel carrier and reconnaissance vehicle based on the same chassis was designated as V15R. The Lafflycompany itself only manufactured the first batch of 100 V15s, the rest of the production being taken over by La Licornecompany.
Laffly V15T was designed as an artillery tractor, mainly for transportation of 25 mm Hotchkiss SA-L Mle.34 and APX SA-L Mle.37 AT guns. Like other models made by Laffly company, V15T has different nontrivial chassis. Also the machine was equipped with Laffly's business card - erratic small wheels at the bow and under the floor, which improved throughput. The main customer of Laffly V15T was the cavalry, for which light crawler tractors Renault UE were not mobile enough. In late 1938 Laffly received an order for 100 trucks V15T, but factory, overloaded with orders, was able to release only 80 cars, and 20 more in 1940, after which the production stopped. At the beginning of production, it became clear that Laffy woudln't cope with the order and it was passed to La Licorne, car factory in Courbevoie. The total order for 1940 amounted to 1386 cars, but in reality only 200 were produced.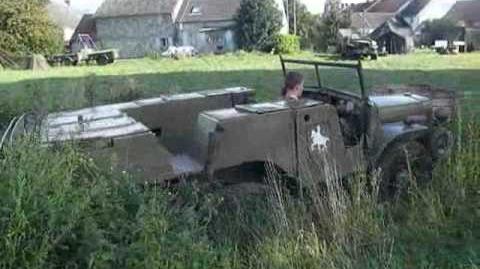 Template:Artillery Tractors
Ad blocker interference detected!
Wikia is a free-to-use site that makes money from advertising. We have a modified experience for viewers using ad blockers

Wikia is not accessible if you've made further modifications. Remove the custom ad blocker rule(s) and the page will load as expected.