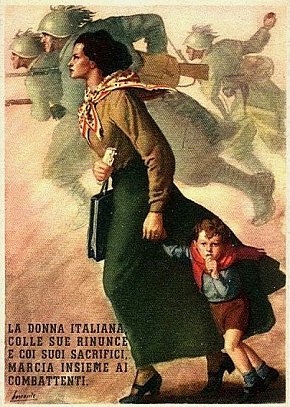 "The Italian Woman is Willing to
Make Sacrifices for the Fighting Men..."
Italian Ground Vehicles
Edit
Armored cars and light tanks
Edit
Medium tanks
Edit
Heavy tanks
Edit
Tank destroyers
Edit
Self-propelled guns
Edit
Self-propelled anti-air guns
Edit
Self-propelled anti-tank guns
Edit
Self-propelled artillery
Edit
Transport vehicles
Edit
Italian Aircrafts
Edit
Fighters and fighter bombers
Edit
Italian Stationary Weapons
Edit
Anti-tank
Edit
Artillery
Edit
Ad blocker interference detected!
Wikia is a free-to-use site that makes money from advertising. We have a modified experience for viewers using ad blockers

Wikia is not accessible if you've made further modifications. Remove the custom ad blocker rule(s) and the page will load as expected.