Home
Talk

0
572pages on
this wiki

Featured Articles
The Game
Forgotten Hope Secret Weapon is a Japanese Minimod for the German Forgotten Hope, a Battlefield 1942 Modification. It started as a small Minimod for Forgotten Hope. The original intention was to bring some crazy but really planned weapons to FH like the Ratte Tank. However after 5 years of development, Forgotten Hope Secret Weapons became the biggest mod for Battlefield 1942 with dozens of improvements for the 'old' Forgotten Hope version 0.7! FHSW gives you more than 500 new equipments, new physics (bouncing bullets and towable artillery), more maps and even more mapimprovements/-changes on FHmaps and the new nation Hungary. Atleast 690 vehicles are available from the FH, FHSW, BF1942, Hungarian and much more mods. Atleast 138 active maps included those from other mods. The main theme of the mod is World War II. Although the Second World War ended in 1945 after the Japanese surrender, FHSW also focuses on fictional battles after the surrender such like Operation Coronet and The Forgotten Jungle since version 0.42 and even fights between the USA and Russia until 1948 since version 0.5 and since version 0.51 also an Winter War battle is available! The maps took place anywhere in the world: the Pacific Campaign, Western Front, Eastern Front, North Africa Campaign, Invasion of Germany, Burma Campaign, Italian front, Winterwar, Seawar on the Atlantic, the Singapore Campaign, hiden in the Alpine and the invasion of the United States. From infantry and tank units to the mighty fleets on sea and in the air. It all possible in FHSW! And some of them you never hear before! We welcome you on our Wikipedia! Please join this small world because when this one is over, there will be no second one! Because FHSW is the best mod ever! Its a gameplay you will never see again!
Available on version 0.55!
Random Article!
Mauser 98K with Silcener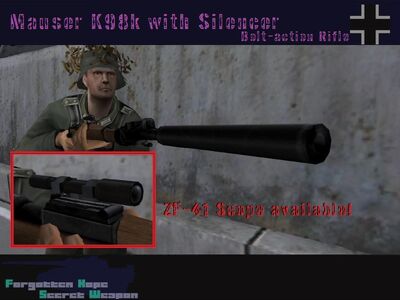 Silence, makes no noise! The enemy is approaching! Use your silencer to kill the enemy! Read more...

There are now 80 articles in our Random Article System!


FHSW Wikia News!
Hi folks!!!

Its a long time ago i did a FHSW Wikia Update. But after months working, im ready to release some stuff!:
→ → → New Tables Tables of Contents!!! ← ← ←
→ → → New Information Tables!!! ← ← ←
→ → → Random Articles, Featered Update's, Screenshots and Did You Know facts!!! ← ← ←
→ → → Earn pins on this Wikia for all your actions!!! ← ← ←

MI6 Investigations
Hello Soldiers! We are the MI6, a Secret Intelligence Service group and our goal is to spot all major development performed by one group! The FHSW Development Group established somewhere in Japan. Here, we will show you the latest four investigations. Will they use the projects in combat? Or will the projects stay as prototypes? Be our soldier and help us here!

Server News!


→Join Our Next fight night weekend
→ Our server is now Origin supported!
→ We reach a playercount of atleast 38 players during a Fight Night Event!
→ In 2013 we try to focus the community on 2 FHSW Fightnights per week! Each Friday and Sunday @7:00 pm CET (GMT+1)
Our current Fight Night Event
Each weekend, players can choose the Weekend Night Fight Events on Saterday and Sunday, 7:00PM GMT+1. Have you an idea? Visit our forum Topic and bring it now!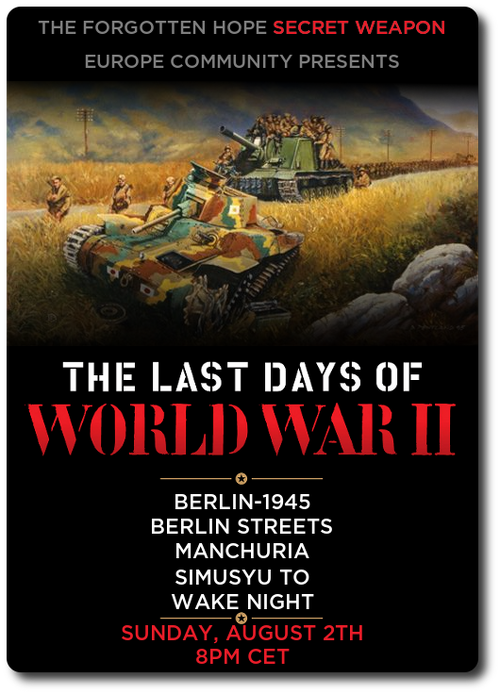 Server Details
| | |
| --- | --- |
| Server Name: | FHSW-Europ.ucoz.de CD & Origin |
| IP Adress | 78.142.142.6:14567 |
| Country | Austria |
| Modification + version | Forgotten Hope Secret Weapons (v0.51) |
| Playable with Battlefield 1942 CD? | Yes |
| Playable with Origin? | Yes |
| Punkbuster Enable? | No |
| Password Protection? | No |
| Gametracker Account | Click Here |
Server Screenshots
Current FHSW Version: v0.51
Next FHSW version: v0.55
Join us Now!
FHSW FHT Campaign#1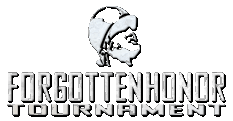 In order to prepare a FHSW Forgotten Honor tournament we need everyone who wants to participate to register at Forgotten Honor

Please send then a PM to Jucabala or Death so they can add you to the planning forum.

Only if enough people show interest (=register for it) it's going to happen.

For info & questions please use this thread

Thank You!

Forgotten Honor: Were Teamwork Meets Gaming

'
Random Screenshot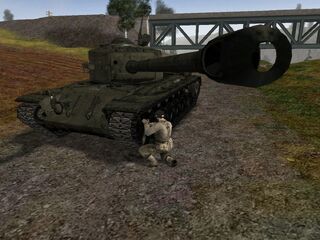 Trailer
Did You Know That?
The Ulysses light cruiser that appears on Arctic Convoy map is a fictional ship that comes from Alistair MacLean's novel, "HMS Ulysses".

Although the StuG III assault gun brings a great support for infantry, it has 6 weak points in front armor. Their area is quite small but they may be hit and penetrated if you become involved in continous shootout.
Poll Question
Forgotten Hope Secret Weapon has a lot of vehicles and other weapons from the Battlefield 1942 Expansion Packs. Like the Sturmtiger from Secret Weapons of WWII and the M3 Grant tank from Road to Rome.
But which vehicle or weapon would you definitely see in Forgotten Hope Secret Weapon, which is not added in the mod?
Results of previous Poll
What is your favorite theatre in FHSW?
1: Pacific (27.78% - 10 Votes)
2: Western Front (25% - 9 Votes)
3: Eastern Front (25% - 9 Votes)
4: American Front (8.33% - 2 Votes)
5: North-Atltantic (5.56% - 2 Votes)
6: Finland Theatre (5.56% - 2 Votes)
7: North Africa (2.78% - 1Votes)
8: Italian Campaign (% - Votes)
9: North Africa (0% - 0 Votes)
10: Burma Theatre (0% - 0 Votes)
11: Germany Theatre (0% - 0 Votes)



Keep the Game Server Alive!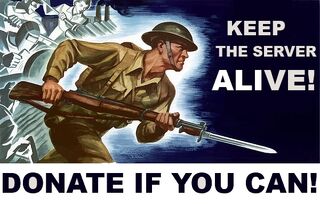 The Community needs frequent donations to keep our Server running! Costs per Month are €89! Stefan1990, the mainadmin, paid alone since 2009, now he does not want to pay alone anymore! A frequent donation of 10€ from 8 players each month would keep the Server running for years!

Join us now on the Wiki!
Have you also some information about our weapons or battles, or you are a FHSW gamer and want to share your experience, or are you a person with a high grammar attitude and want to share your experience on the FHSW Wikia? Please join us now! As member of Wikia, you can help on all pages of Wikia included our Wikia!
We are looking for people for helping us keep this Wikia grow. That is the reason why we are looking for people! Please feel free to help us now! No Wikia experience? Please contact the active Admin for more help and information and who knows, your are soon a member of the staff. Because we need more staff! You can also visit this page for trics and help. Interested in helping out? Sign up today or click here for more information!


FHSW Websites

/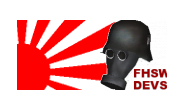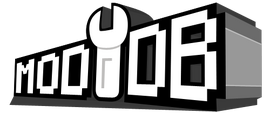 Affiliates

Battlefield 1918 is a WW1 BF1942 Modification.

br>